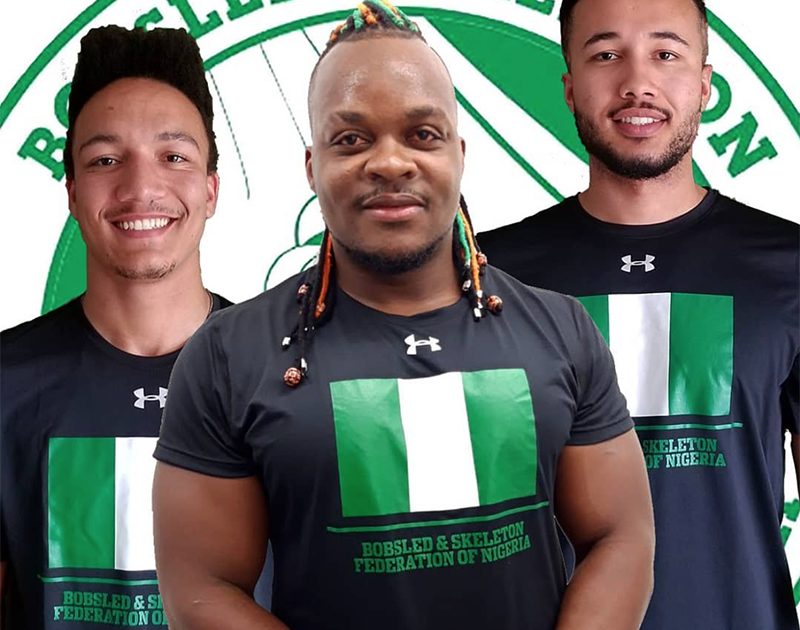 The Nigeria Men's Bobsled Team Is the First from Africa Set To Compete in the Winter Games So Far
Team Nigeria led the way, with the Women's Bobsled Team breaking barriers becoming the first African athletes to compete in the bobsled competition at the Games. Simi Adeagbo soon joined the Bobsled and Skeleton Federation (BSFN) as Nigeria's first skeleton athlete, finishing in 20th place in Pyongchang.
On Nigeria's Independence Day, the Federation returns with more history-making news, adding a roster of athletes to the country's (and so far Africa's) first Men's Bobsled Team.
"We give all the glory to God for helping us put together a men's team for bobsled," Chief Solomon Ogba, BSFN president, says in a press release. "We hope to move the sports further and we encourage more Nigerians to get involved in the sports of bobsled and skeleton."
Read the full press releases below:
http://www.okayafrica.com/nigeria-mens-bobsled-team-first-from-africa-winter-games/
http://www.konbini.com/ng/lifestyle/nigeria-now-first-mens-bobsled-team-africa/