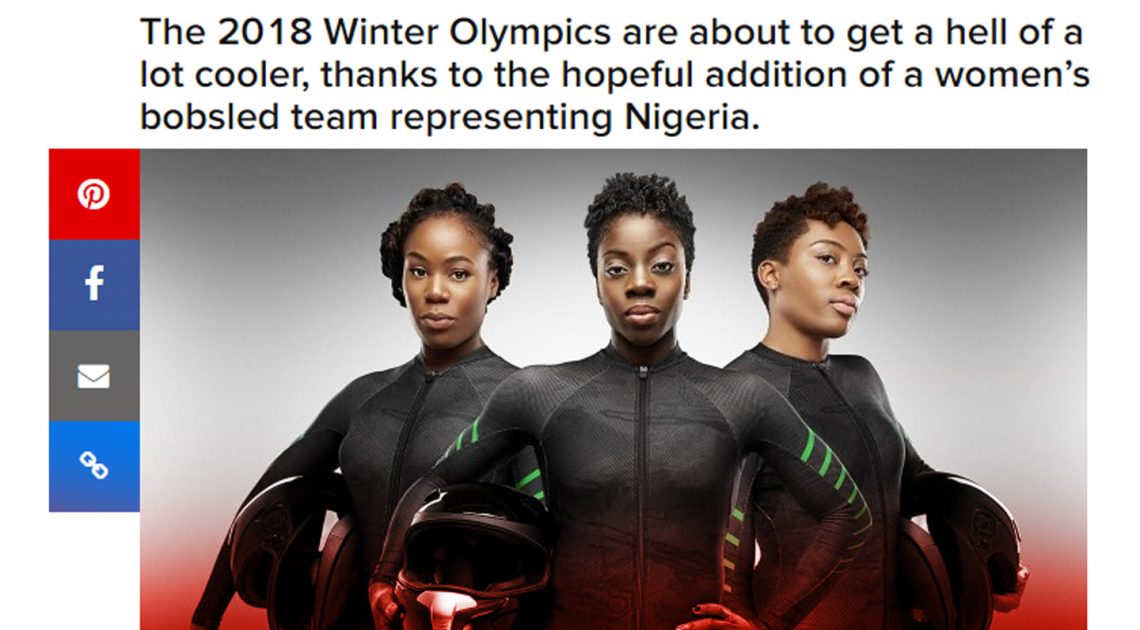 The Nigerian Women's Bobsled Team Are The Superheroes We Need Right Now
The three US-based women are raising funds to get together the equipment and training they need to be the first African bobsled team to compete in the Winter Olympics.
The 2018 Winter Olympics are about to get a hell of a lot cooler, thanks to the hopeful addition of a women's bobsled team representing Nigeria.
Photo-Obi Grant
Driver Seun Adigun and brakewomen Ngozi Onwumere and Akuoma Omeoga aren't particularly well-versed yet in the noble sport of bobsledding.
But they're hella determined to make it to the competition in PyeongChang, South Korea. Read more here