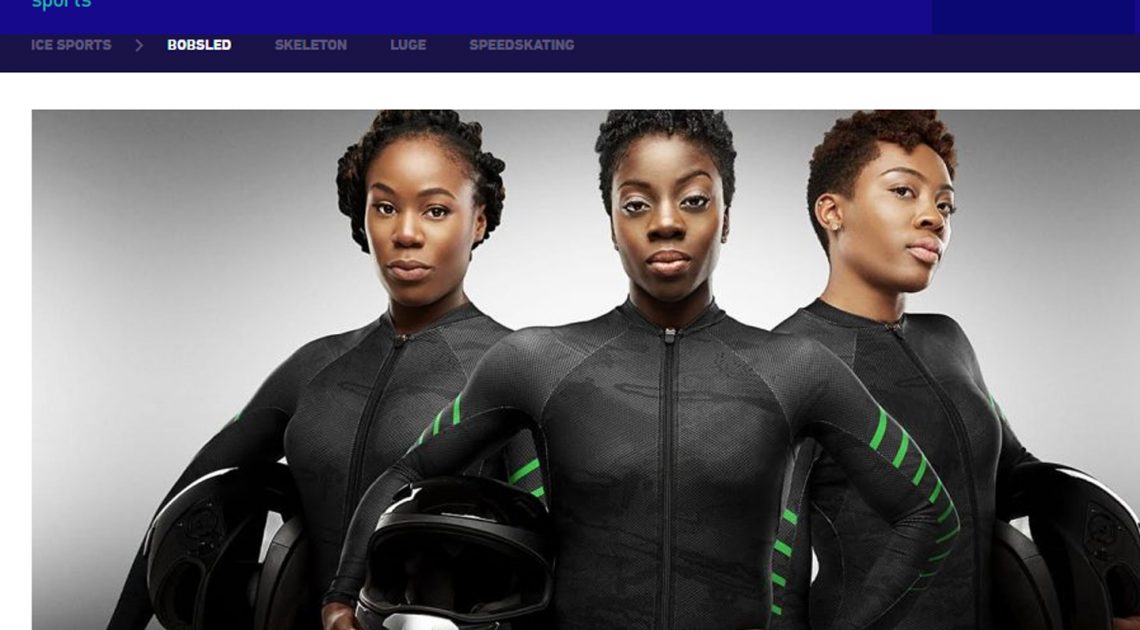 Can three Nigerian women who live in Texas make history as Africa's first bobsled team?
Where these women's roots grow, the land knows nothing of snow or ice.
But neither climate—nor practicality—has prevented three Nigerian women from pursuing a sport that is almost exclusively about snow and ice: bobsledding. Day in, day out—and in Houston, Texas, of all places—Seun Adigun, Ngozi Onwumere and Akuoma Omeoga run alongside a homemade wooden sled, envisioning the ice that doesn't exist under their feet and the cold wind that should be whipping through their suits. But snow or no snow, these three women are determined to make history as the first African nation to slide at the Winter Olympic Games.
Look out, PyeongChang 2018: Nigeria is coming to set fire to the ice.
For this possible inferno, the people of Nigeria have Adigun to thank. The 30-year-old was born in Chicago to Nigerian parents but used her status as a first-generation immigrant to represent her native country in the 100-meter hurdles at the 2012 Olympic Games. Adigun, who also ran track at the University of Houston, Texas, never considered the bobsled until 2015, when Team USA recruited her for the winter sport. Track athletes transition well to bobsledding, which largely depends on strength and speed.