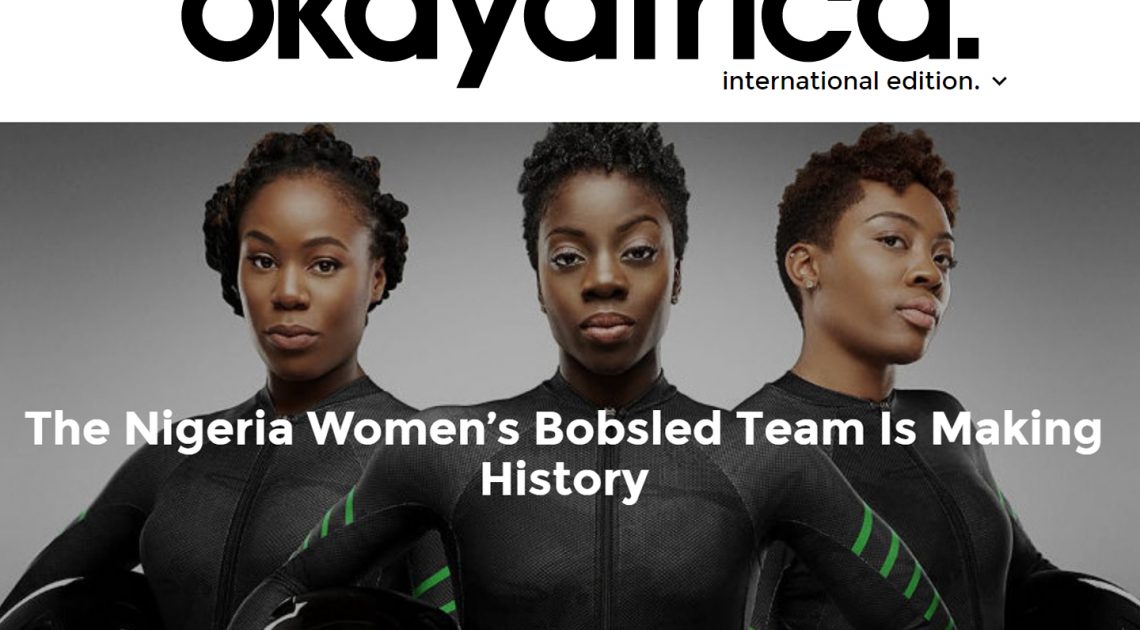 You may want to dust off your Cool Runnings VHS—Nigeria, we have a bobsled team.
Come 2018 in South Korea, a sport that's never had the continent represented in the Winter Olympic Games may see some history-making changes. Let's also not forget about their most recent cosign who joined along with the overwhelming support on social media—John Boyega.
Spearheaded by former Team USA bobsled break(wo)man, who also ran for Nigeria's track and field team in the 2012 Olympics, Seun Adigun, the three-person squad is taking on the challenge of qualifying to compete while establishing a bobsled federation not only for Nigeria, but for the entire African continent.
As the driver, Adigun recruited Akuoma Omeoga and Ngozi Onwumere as her break(wo)men for Team Nigeria. All three ladies have managed to balance their busy superwoman schedules (Adigun is pursuing a doctorate of chiropractic from Texas Chiropractic College while completeing a master's in fitness and human performance at the University of Houston Clear Lake, Onwumere is also pursuing a doctorate of chiropractic at Texas Chiropractic College and Omeoga is a healthcare recruiter) to train by any means necessary—including practicing with a bobsled they built out of wood.